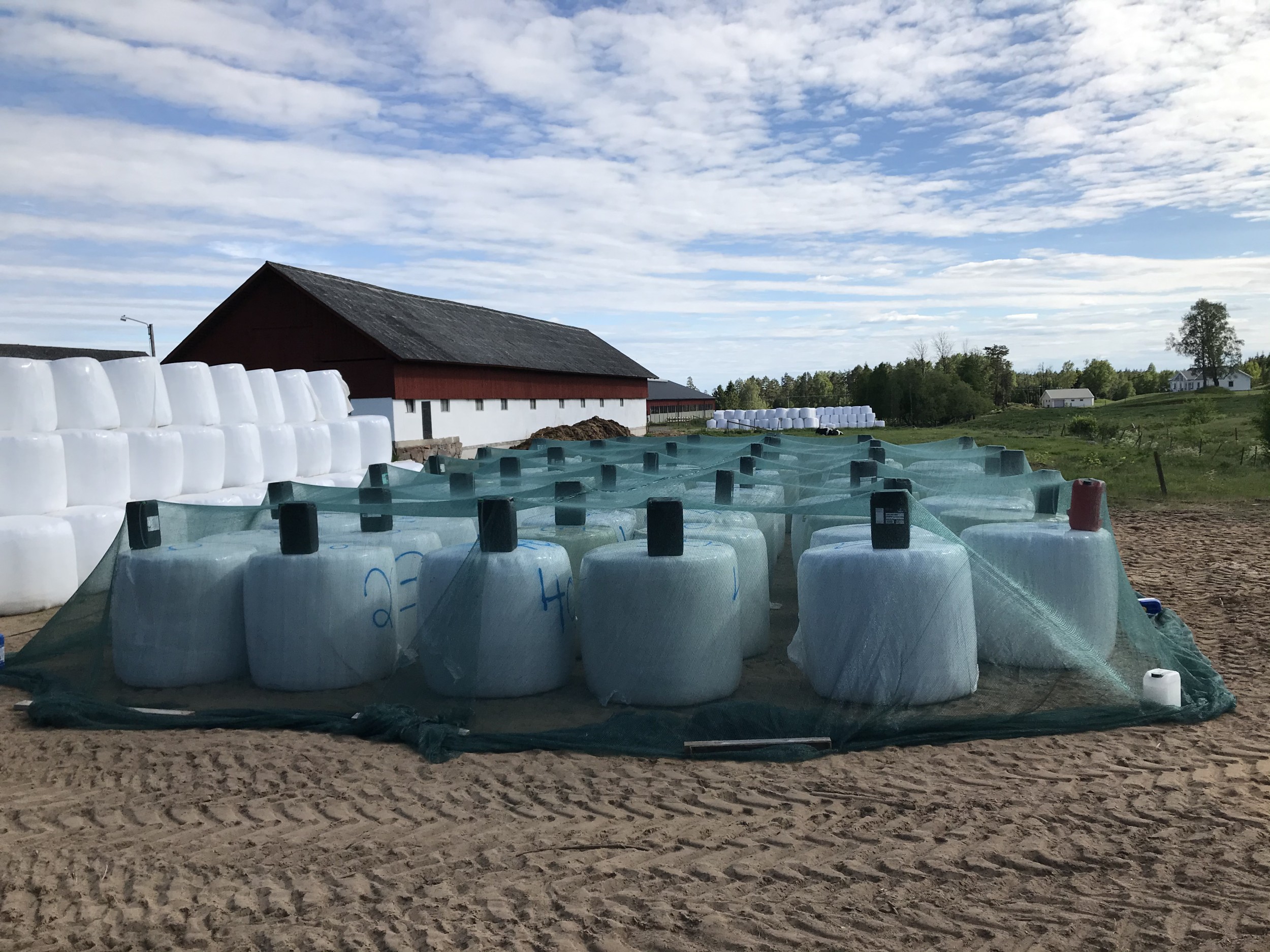 Independent research testifies excellent performance of our sustainable bale wrap films
What we have known all along, has now been proven by an independent study by the Swedish Agricultural University (SLU).
In this study, bales wrapped with the original Triowrap have been compared to those where the sustainable alternatives Triowrap loop and Triowrap bio have been used. For all bales, made from the same crop (grass), six layers of each film were applied.
After 4 months all bales were opened and tested regarding the dry matter (DM) losses, as this is a reliable factor to evaluate the preservation quality.
The results show, that regardless of the used film, for all bales the DM losses were at a low rate of 1% or even below.
As the general average for DM losses in silage bales range from 3-5%, these results prove for all the tested films an excellent ensiling performance.
Triowrap loop is our bale wrap film based on recycled material, it contains a minimum of 25% PCR and in total more than 30% recycled content. It decreases the environmental impact by at least 22%*
Triowrap bio is our bale wrap film based on renewable raw materials, at the moment made from sugar cane. It decreases the environmental impact by at least 75%*
*LCA modeled in SimaPro using data from the ecoinvent inventory database. Reduction in impact when comparing Triowrap bio / Triowrap loop 25µ to Triowrap 25µ virgin.