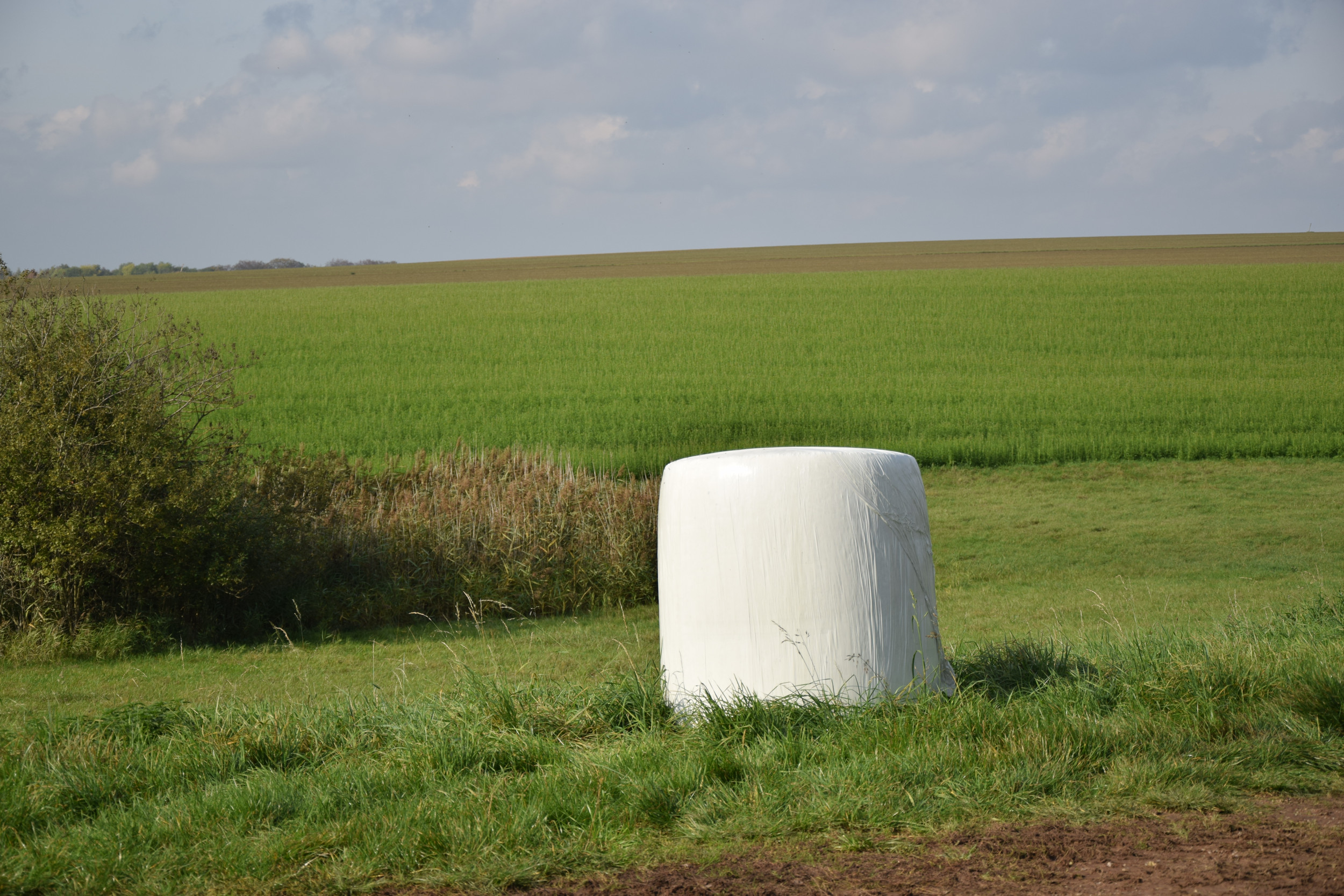 TRIOWRAP loop – THE ORIGINAL WITH CIRCULARITY
Please welcome our new premium silage stretch film with recycled content!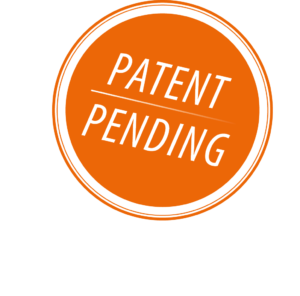 The 1st of October is a special date to us, because today we welcome a new product to our Triowrap assortment for season 2021 – TRIOWRAP loop! What makes TRIOWRAP loop so special, is that it contains a minimum of 25% PCR (post consumer recycled) and in total more than 30% recycled material. In fact, it was the first bale wrap in the market based on PCR material when we announced it on Agritechnica 2019!
If you're used to the best, now try the best with a sustainable heart
TRIOWRAP loop has been thoroughly evaluated in field during the season and we can proudly say that it lacks nothing when compared to our reliable TRIOWRAP! TRIOWRAP loop has the same mechanical properties as the Original, as for example the excellent stretchability and elasticity for airtightly wrapped bales with long lasting protection or the high pre stretch levels needed in all types of applications. Of course, it also works for all types of wrappers and bales. But besides all of that, this premium bale wrap also decreases the environmental impact by at least 22%* Click here, to find out more.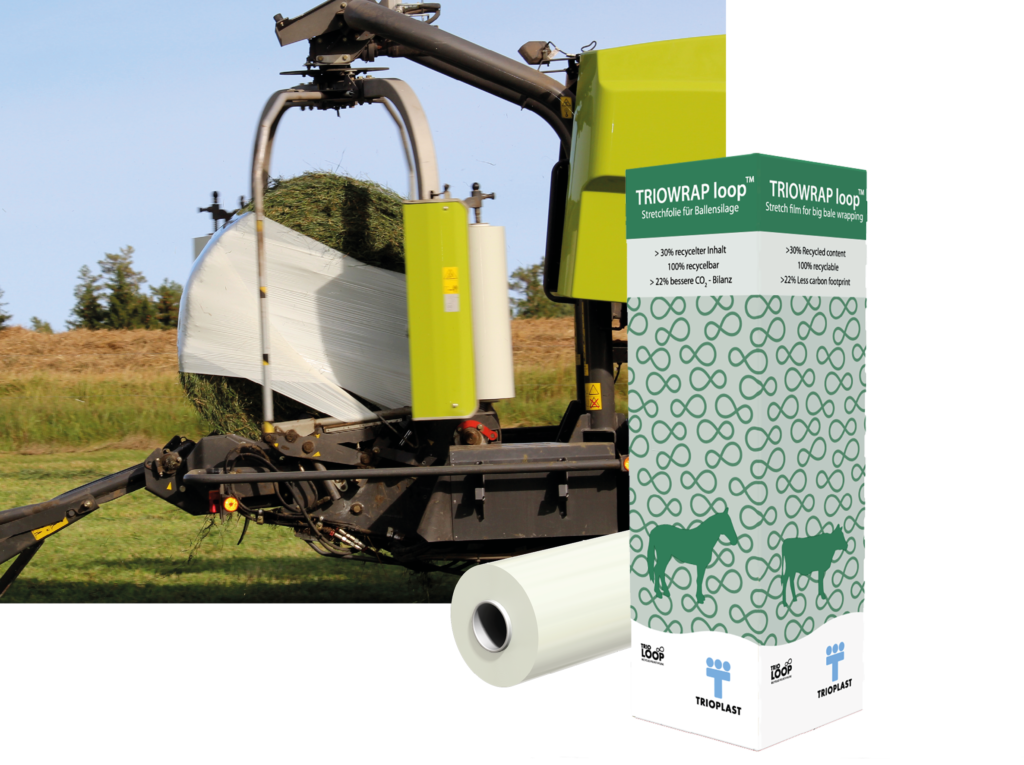 * LCA modeled in SimaPro using data from the ecoinvent inventory database. Reduction in impact when comparing Triowrap loop 25μ to Triowrap 25μ virgin.